Details
| | |
| --- | --- |
| Status | For Lease |
| Small Shops | 5,920 SF |
| GLA | 92,649 SF |
| Occupancy | 96% |
Demographics
Demographic
1 Mile
3 Miles
5 Miles
Population
22,114
55,507
113,902
Households
8,353
20,266
41,412
Average Household Income
$117,335
$132,520
$133,395
Daytime Employees
6,959
16,286
34,842
Traffic Count
Crain Highway (Route 301) - 40,147 A.D.T.
Traffic Count
Pennsylvania Ave (Route 4) - 45,295 A.D.T.
Description
About Marlboro Square
Located at the interchange of Pennsylvania Avenue and Crain Highway, Marlboro Square is a ±92,649 SF neighborhood retail center just 11 miles east of Washington, DC and 35 miles south of Baltimore.
The Greater Upper Marlboro area is the county seat of Prince George's County, and, in recent years, has experienced tremendous population growth. Major economic drivers to the area include The Prince George's Equestrian Center – a 90 acre community center home, Giant Food, Home Depot, Dutch Village Farmer's Market, and Andrews U.S. Air Force Base.
The neighborhood has tremendous access to Washington DC via Pennsylvania Avenue (Route 4), an east west thoroughfare with 45,295 AADT and north south along Crain Highway (Route 301) with 40,147 AADT.
Highlights
• Located at the interchange of Pennsylvania Avenue and Crain Highway
• 11 miles east of Washington, DC and 35 miles south of Baltimore
• Anchored by a ±37,981 SF freestanding Weis supermarket
• The Greater Upper Marlboro area is the county seat of Prince George's County
• GLA: ±92,649 SF
Contact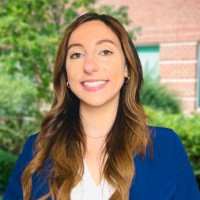 Request More Info