Details
| | |
| --- | --- |
| Status | Sale |
| Building | 33,300 SF |
| GLA | 33,300 SF |
Demographics
Demographic
1 Mile
3 Miles
5 Miles
Population
134,204
170,889
196,340
Households
55,998
70,896
80,294
Average Household Income
$61,289
$63,178
$65,678
Traffic Count
W 12th Street - 20,707 A.D.T.
Description
Highlights
• Zoning: C-4 Regional Commercial
• ±33,300 SF building in West Erie Plaza with great co-tenancy and unmatched visibility
• Situated at full access intersection of Pittburgh Avenue and West 12th Street (Route 5)
• Ample parking
• Less than a mile to major interstate 79-South and close proximity to Erie International Airport
• Area Retailers Include Starbucks, Chipotle, Planet Fitness, Chick-Fil-A, and Pet Supplies Plus
About Erie
Erie is the fourth largest city in Pennsylvania located on the south shore of Lake Erie with a population of 134,204 and median household income of $61,289. Erie is halfway between the cities of Buffalo, New York, and Cleveland, Ohio, and due north of Pittsburgh, Pennsylvania. Erie's manufacturing sector remains prominent in the local economy, though healthcare, higher education, technology, service industries, and tourism are emerging as significant economic drivers. Over four million people visit Erie during summer months for recreation and tourist attractions.
Zoning
Permitted Uses:
Integrated neighborhood community or regional shopping center, consisting of two or more businesses made up of uses permitted in any C-1, C-2 or C-3 Zoning District
Contact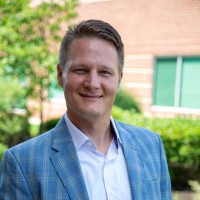 Request More Info